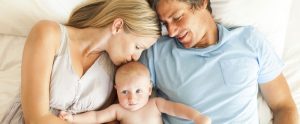 VARIOUS TYPES OF TREATMENTS
TI – Timed Intercourse – Egg is formed by the help of medication and the right time to try naturally is recommended. No intervention is done.
IUI – Intra-uterine Insemination – In IUI, egg is formed and at the time of rupture, the semen sample is prepared in the lab and injected in the uterus.
IVF – In-vitro Fertilization – In this procedure, eggs are formed in more numbers and are removed from the ovaries and are fertilized outside in a culture dish by keeping the eggs and sperms together in culture dish.
ICSI – Intra-cytoplastic Sperm Injection – In case of severe male factor when the sperms are incapable of fertilizing the egg or in case of previously failed cases ICSI is done which is injecting a single sperm into the egg.
Dr. Manpreet Kaur
MD : Obs. and Gynae
FNB : Reproductive Medicine
Consultant IVF Expert, Endo-Gynae Expert and Reproductive Endocrinologist
FNB-Reproductive Medicine = Fellowship of National Board in Reproductive Medicine from BACC, Bangalore under Dr. Kamini Rao.
Dr. Mandeep Kaur is the only Board Certified Super-specialist in the field of infertility in this region. She holds the highest degree available in India in this field. This makes her one of the best infertility doctor / top fertility expert in the region.
---