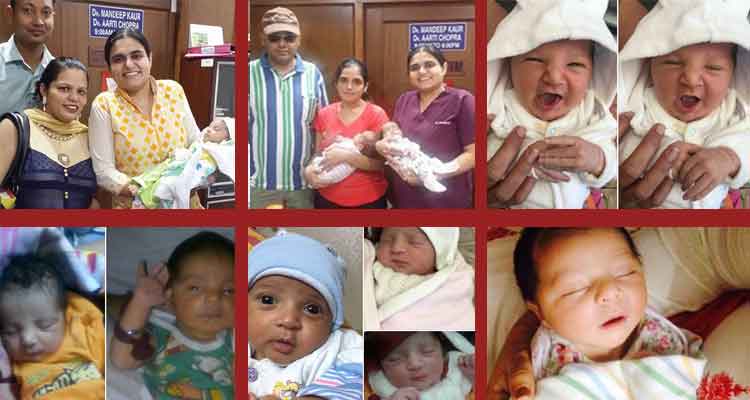 She is one of the best doctor in her field.She is very professional, friendly, good listener and very knowledgeable.Having almost all the qualities of being a great doctor. Best wishes and keep up the excellent work……
She is the best doctor in Punjab and she is very friendly and nice she talks to her patients so nicely and she is best doctor my story was very sad we. Got married back in 2004 and now is 2018 finally my wife is pregnant we are very happy and we thanks dr mandip Kaur she is the best doctor in Punjab
Dr. Mandeep Kaur is a doctor, as well as a fine hearted human. She is a super-specialist in her field and understands your concern very well. She is very very helpful in all regards.With respect
Dr Mandeep is the far best doctor I have met. Her friendly nature helps in better treatment. She is always available for her patients. May god alwz bless her
Dr. Mandeep Kaur is very helpful and friendly nature doctor. She is always available any kind of help for their patient. She is super specialist in her field.we are very thankful to Dr.Mandeep Kaur for twins baby.God bless her .
Dr. Mandeep is a like a diamond…Once u find her,you are going to be wealthy forever. She is shows right direction in an eminent manner so as to overcome the problem of infertility. She is not only a sure shot doctor but a friend and a counsellor also as she is always available. I always admire her as my elder sister.I will remain obliged to her for the lifetime as she gifted my life with twins.
Dr Mandeep is an excellent doctor. She is very friendly and makes her patients feel at ease. She guides and helps her patients in every manner possible. May God bless her with all the happiness and success.
Dr mandeep is one of the best Dr we have meet till now.. We start our treatment in July 2017 & now blessed with a baby boy who is two months now.. No words to say thanks to her regarding her help in every way as best stay & all… Thanks mam for fullfill our dreams..
Dr.Mandeep many of your patients have recommended you as a good doctor. But I am going one step further to also to recommend you as a great human being.More than a good doctor, I value the fact that you were a good listener, caring doctors like you make it friendly and pleasing. Thanks for your effective analysis and diagnosis.
Dr Mandeep is hands down the best doctor I have ever met..!! She is a wonderful human being, calm, positive, thorough, attentive, truly professional and a straight forward spell caster who brought back happiness and joy into our lives. When we first visited her she gave us a patient hearing, answered all our queries appropriately and offered us the best medical advice. She was always accessible and patiently supported us through the tough times offering the highest level of personal attention. After meeting her we felt so well cared for and we feel so lucky to have found her. I would strongly recommend Dr Mandeep and give her six stars if they had them.
---