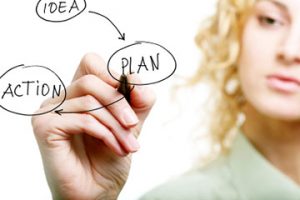 Infertility is a complex problem with many causes and hence its treatment requires meticulous planning.
Dr. Mandeep Kaur (MD, FNB-Reproductive Medicine) is a super-specialist in the treatment of infertility and this enables her to find out the cause with minimal possible tests and also to treat in most economical way.
At the first visit – Detailed history as well as evaluation of tests that have been done already is done. No unnecessary testing is recommended. Only to-the-point approach is kept and the shortest possible route to pregnancy is chosen. It is not necessary that every patient will need IVF (test tube baby) and hence selectively patients are chosen for the same. Basic tests if not done earlier are done.
Tests –
Semen Analysis
Tests of ovulation – Basic ultrasound for female
Tubal assessment – HSG (Hysterosalpingography) / Hysterolaparoscopy – These are two ways by which tubes can be assessed. HSG is cheap and is done in patients who are young, have no associated pathology and have a normal ultrasound. Hysterolaparoscopy is preferred if some other pathology like uterine polyp, fibroid, endometriosis etc. need to be treated simultaneously.
Hormonal Evaluation – These disorders are ruled out –

Thyroid
Prolactin
Diabetes
Dyslipidemia (Cholesterol Problem)
Hyperandrogenism – Increased levels of male hormones in females
Following types of treatments can be done –
TI – Timed Intercourse – If there is a problem in egg formation, egg is developed with the help of medication and correct time to try naturally is told to the patient. This is the simplest and most economical treatment available. This is done especially when semen analysis is normal and only problem in female is difficulty in egg formation.
IUI – IntraUterine Insemination – In this treatment instead of telling the couple the time to try naturally, semen sample of male is prepared in laboratory (concentration of sperms is increased) and is inserted in the uterus of the female at the time of ovulation. It involves expenditure and has slightly better success rates if there is a problem with the sperm motility thereby giving physical advantage to the sperms to fertilise the eggs. Other indications are sexual dysfunction, unexplained infertility, while using donor sperms etc.
IVF – InVitro Fertilization – More eggs are produced in the female with the help of injections which are given daily for about 8 to 10 days. These eggs are taken out and are fertilised in the laboratory to produce babies and these babies are put back into the uterus.
ICSI – IntraCytoplasmic Injection – In this case each egg is fertilized with the help of a very advanced machine called micro-manipulator. The machine allows a sperm to be injected into the egg. This is specially done in cases where there is a severe problem with the male and especially in cases where sperm is taken out from male with the help of a needle (rather naturally otherwise).
Visit us for the best results in most economical and scientific way to treat infertility. A super-specialist can do a lot more than you think…..
---